Get ready for an extraordinary banking experience with us! We're committed to providing exceptional service, enhanced accessibility, and seamless communication to ensure your financial journey is nothing short of amazing. Stay tuned for more updates as we embark on this exciting transition together!
Important INTERAC e-Transfer® Updates for Synergy Credit Union Transition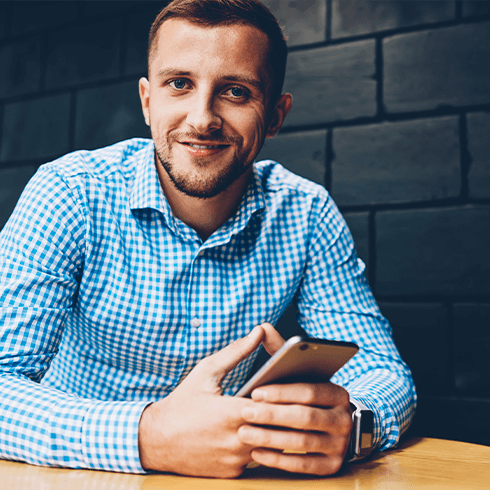 New Community online banking users, here's what you need to do:
Before November 13, make sure to record all your existing INTERAC e-Transfer contacts. You'll be able to add them to your new profile after November 19.
If you've set up any auto deposits before November 15, remember to remove them.
Important Dates:
November 13th: The ability to send INTERAC e-Transfers will be temporarily disabled.
November 15th: You won't be able to receive INTERAC e-Transfers after this date.
November 19th: The send and receive functions will be fully operational again once the system transition is complete.
Note: Your INTERAC e-Transfer profile, along with its history, will not be automatically transferred to Synergy Credit Union online banking. It's important for New Community online banking users to follow these steps to ensure a seamless transition to the new system.
Change can sometimes bring along a wave of questions, and we're here to address them all. While we've compiled a list of FAQs we thought you might have, we understand that your unique queries may go beyond what we have here.
Rest assured, we're eager to assist you! Whether you prefer the personal touch of an in-branch conversation, the convenience of a phone call at 1-866-825-3301, or the speed of an email, our team is ready to provide the answers you need.
Don't hesitate to reach out! We're here to ensure every question finds its answer.
We've been serving our communities since 1943. We're in this for the long-haul, and we are dedicated to making our members and communities prosperous. At Synergy, we build relationships beyond banking.
Invest with a local expert
Our team is your team. Synergy experts are a team of hard-working and dedicated people who live and work right here in our communities. Not only do they understand your challenges, they also have the skills and training to tailor innovative solutions to your unique financial needs. Everyone at Synergy, from our branch management to our financial services team, is invested in your success. Because when you succeed, we all do.
Digital (online) banking
Do your banking digitally from your desktop, tablet or iPad.
By phone
Call 1-306-825-3301 or 1-866-825-3301 to speak with us.
Mobile deposit
Deposit your cheque into your account pack – anytime day or night, anywhere you have an Internet connection.
INTERAC e-Transfer®
Send money in just a few quick and easy steps.
Live chat
Connect with a local Synergy expert online by a secure live chat during regular business hours.
Night deposit
Use one of our safe drop off boxes for your night deposits.
ATM
Access more than 1,900 'ding free' ATMs across Canada.
You may also be interested in...