2023 Spring Edition
Spring is here!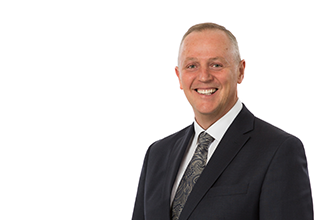 Well, almost…
It feels like ten months since we last ventured out in shorts and sandals, but it looks like the long winter is finally almost over. As spring strives to establish a foothold in the prairies, we slowly start to prepare for the flurry of activities that marks the end of winter. Plans are being made for the rest of the year, from repairs to holidays and school activities.
As you make these plans and other important financial decisions, rest assured, as always, that your finances are safe with us, and the Credit Union Deposit Guarantee Corporation backs this. This means that all deposits in Saskatchewan credit unions, regardless of membership, citizenship or residence of the depositor, are covered. There is no limit to the size of deposits covered by the guarantee.
We are always looking out for your financial well-being, and to this end, we launched a new tool called Money Manager. Money Manager is a digital banking tool that changes how you interact with your money. It lets you view all your accounts from any financial institution, all on one platform. It also has handy features like budgeting tools, a spending tracker, debt reduction plans, and more.
I'm proud to share that Synergy was named SK Top Employer of the year for the 6th straight year! This is a great achievement that showcases our commitment to ensuring our staff has a great place to work, learn, and grow.
That certainly marked a great start to 2023! Synergy turns 80 this year as well, so look forward to many activities throughout the year to celebrate this milestone.
We've come a long way together. Here's to many more years with you.

Take care,
Glenn Stang (CEO, Synergy Credit Union)
Speak to the CEO
Building relationships beyond banking is a big deal to us. 
And we're never too busy to hear from our members. 
That includes our CEO. 
Reach out to let him know how we can help.
Missed a CEO Message?
There's always something happening at Synergy. To make it easy to stay in the loop and see how things have evolved, you can always find past CEO Messages here.
Need Digital Banking Support?
If you need a hand navigating through features and want a better understanding of how to do something new, we've put together some interactive video demos to help.
Member Relief Program
---
We have been here through good times and difficult times with our members for nearly 80 years.
We're proud of the resiliency of our members and want to ensure they know we are here for them.
Whether it was the oil crash in the 1980s or the recessions in 2008, we have learned many things: one of which is there isn't a cookie-cutter approach that we can take to meet our members' diverse needs.
Recently, sustained hot weather and lack of precipitation is expected to have an impact on the bottom line of some of our agriculture members. We know this can be stressful as crops and pastureland in some areas are struggling.
We want you to know Synergy offers flexible options, including mortgage and loan payment relief, combined with tailored solutions in these circumstances.
Please contact us to discuss options, to ask us any questions, or to help you determine what may be best for you. You can give us a call at 1-866-825-3301 or 1-306-825-3301.

We're here to help.
Financial Support for

Members
Extension eligibility and repayment dates have changed. If you have an existing CEBA loan with Synergy Credit Union, please check your email for further details pertaining to your loan.
Additional information can be found at Canada Emergency Business Account (CEBA).
Show us where you feel at home!
Hey members! Have you sent us your local snapshots yet? Help us make your new digital house feel like home by sending us your local photos and you could be featured on our new website, just like this photo from Denise Britton.
You may also interested in: