Message from CEO, 

Glenn Stang
March 3, 2022
Dear members,
As a local, member-owned credit union, we take pride in stepping up for our communities when they need us. Considering recent world events, we feel it's appropriate to extend that support outside our traditional geographic area.
I am proud to announce we are donating $10,000 to the
Canada-Ukraine Foundation
through our Synergy Shares program to support the day-to-day needs of Ukraine during the ongoing conflict with Russia.
We have had members inquire about where to donate to help this cause and I would encourage them to do so through the
Canada-Ukraine Foundation
. If you plan to donate elsewhere, please be cautious, there are reports of scams taking advantage of this crisis.
This has been an incredibly difficult situation to watch unfold and we join everyone in extending our empathy to those impacted here at home and abroad. We join with others spreading a message of hope for a solution to happen soon and have peace restored.
If you have any questions, please drop me a note with our
Speak to the CEO
feature.
Stay safe. Take care.
Glenn Stang

Speak to the CEO
Building relationships beyond banking is a big deal to us. 
And we're never too busy to hear from our members. 
That includes our CEO. 
Reach out to let him know how we can help.
Missed a CEO Message?
There's always something happening at Synergy. To make it easy to stay in the loop and see how things have evolved, you can always find past CEO Messages here.
Need Digital Banking Support?
If you need a hand navigating through features and want a better understanding of how to do something new, we've put together some interactive video demos to help.
Member Relief Program
---
We have been here through good times and difficult times with our members for nearly 80 years.
We're proud of the resiliency of our members and want to ensure they know we are here for them.
Whether it was the oil crash in the 1980s or the recessions in 2008, we have learned many things: one of which is there isn't a cookie-cutter approach that we can take to meet our members' diverse needs.
Recently, sustained hot weather and lack of precipitation is expected to have an impact on the bottom line of some of our agriculture members. We know this can be stressful as crops and pastureland in some areas are struggling.
We want you to know Synergy offers flexible options, including mortgage and loan payment relief, combined with tailored solutions in these circumstances.
Please contact us to discuss options, to ask us any questions, or to help you determine what may be best for you. You can give us a call at 1-866-825-3301 or 1-306-825-3301.

We're here to help.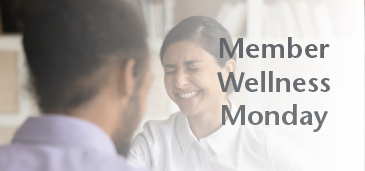 How to support people of colour in the workplace
Many people are seeing the global conversation that has arisen out of protests against systemic racism in the United States and are asking what they can do to help. The good news is there are lots of ways to become an ally, and a key place that you can help is in the workplace, where people of colour can not only face invisible, systemic barriers but direct acts of discrimination. Here are some of the ways you can start to change your organization to support people of colour.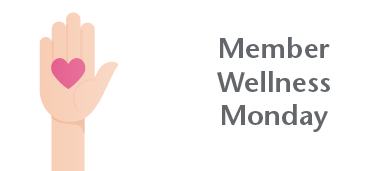 Emotional Labour
You might have heard the term "emotional labour" in news clips and articles, but there's a lot of confusion about what emotional labour is. This article will help you define emotional labour and understand how it might appear in your life.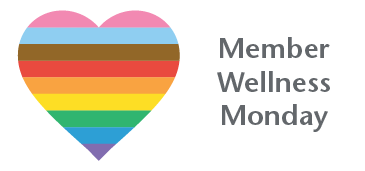 Being a LGBTQ+ Ally
Many of us get most of our information about the world from our sense of sight. However, many people overlook eye health as part of their regular health routine. Learn how to protect yourself from the most common causes of blindness and keep your eyes healthy.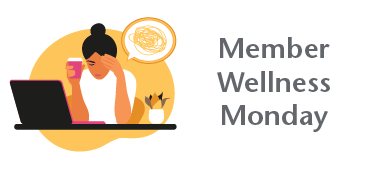 Microsite: the ambiguous side of mental health
Feeling blue? Distracted at work? Can't quite put your finger on what's wrong? It's not just you. Changes in your mental health can feel worrying, but you might question whether to act or if you really need help.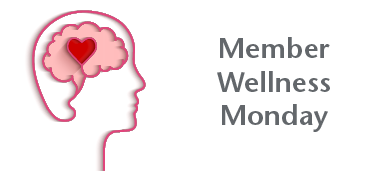 Languishing: What It Means and Why You Might Be Struggling with It
You may have heard about languishing—an aimless, joyless state somewhere between depression and flourishing. But is languishing a real health condition? How might it appear in your life, or in the life of a loved one? And if it does, what can you do about it?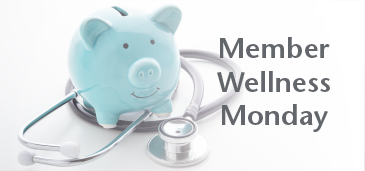 Benefits of Financial Health
Financial well-being is having the ability and confidence to meet your financial commitments both over the short and long term. It includes the knowledge and skills to make responsible financial decisions such as managing finances, overcoming financial setbacks, and achieving financial goals to allow you to enjoy life.
Financial Support for

Members
Show us where you feel at home!
Hey members! Have you sent us your local snapshots yet? Help us make your new digital house feel like home by sending us your local photos and you could be featured on our new website, just like this photo from Denise Britton.
You may also interested in: