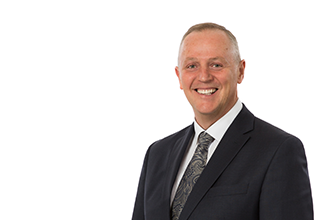 2023 Fall Edition
As daylight gradually shortens and the air grows crisper, signaling the arrival of fall, we keenly perceive the subtle but unmistakable transition from the warmth of summer's embrace to the distinct allure of autumn. This change of seasons orchestrates a profound transition not only in our surroundings but also in the routine of our daily lives.
Much like the shifting seasons, the concept of financial resilience assumes a deeply personal significance for each of us. It mirrors the intricacies of our individual circumstances, aspirations, and dreams. At Synergy Credit Union, we understand that financial resilience is as unique as each of our members. Whether it entails securing the future of your loved ones, pursuing ambitious entrepreneurial endeavors, or simply seeking tranquility in your financial affairs, financial resilience embodies the empowerment necessary to achieve your unique vision.
In these times of perpetual transformation, our commitment remains unwavering—to navigate the challenges alongside you and to meticulously tailor a secure financial future that aligns with your specific needs and goals.
As we reflect on an eventful summer, from our 80th-anniversary celebrations to the joyous Summer of Smiles campaign and other engaging community events, we eagerly anticipate the opportunities and experiences that lie ahead in the coming months.
Once again, we extend our heartfelt gratitude for entrusting Synergy Credit Union as your dedicated financial ally on this enriching journey. Your journey is our journey, and together, we'll continue to thrive.
Glenn Stang | CEO, Synergy Credit Union
Digital Banking Got You Confused?
No worries, we've got your back! Navigating features and trying out new things is a breeze with our interactive video demos. Let us guide you through the process step by step!
Missed a CEO Message?
Discover the Latest at Synergy! Our dynamic world is always in motion. Don't worry if you've missed out—stay in the loop and witness the evolution. Explore our archive of past CEO Messages to catch up on what's been happening!
Have a question, comment, or just want to say 'hello'?
Our CEO, Glenn Stang, is here to for you! Whether it's a query or a quick greeting, Glenn is dedicated to providing you with a swift and personalized response. Simply fill out the form, and let's start the conversation!
Member Relief Program
---
We have been here through good times and difficult times with our members for nearly 80 years.
We're proud of the resiliency of our members and want to ensure they know we are here for them.
Whether it was the oil crash in the 1980s or the recessions in 2008, we have learned many things: one of which is there isn't a cookie-cutter approach that we can take to meet our members' diverse needs.
Recently, sustained hot weather and lack of precipitation is expected to have an impact on the bottom line of some of our agriculture members. We know this can be stressful as crops and pastureland in some areas are struggling.
We want you to know Synergy offers flexible options, including mortgage and loan payment relief, combined with tailored solutions in these circumstances.
Please contact us to discuss options, to ask us any questions, or to help you determine what may be best for you. You can give us a call at 1-866-825-3301 or 1-306-825-3301.

We're here to help.
Financial Support for

Members
Extension eligibility and repayment dates have changed. If you have an existing CEBA loan with Synergy Credit Union, please check your email for further details pertaining to your loan.
Additional information can be found at Canada Emergency Business Account (CEBA).
Show us where you feel at home!
Hey members! Have you sent us your local snapshots yet? Help us make your new digital house feel like home by sending us your local photos and you could be featured on our new website, just like this photo from Denise Britton.
You may also interested in: