Achieve a brighter financial

Future
If you're looking for online financial advice or tools to help you make sense of your money, you've come to the right place. If you find there's something you'd like to chat with us about one-on-one, we're happy to connect with you. We want to do all that we can to help you achieve a brighter financial future.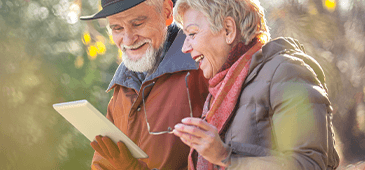 FINANCIAL LITERACY
We're passionate about your financial wellness at Synergy and view understanding how money works as the core of that wellness. We offer financial literacy services and support to empower you to understand how to manage your money for prosperity today and into your future.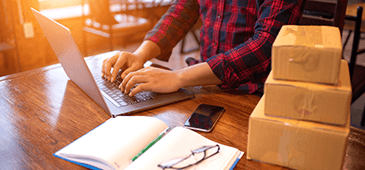 HELP CENTRE
Helping our members is the thing that makes us happiest, even when it comes to the little things. Whether you need some guidance on how to use one of our digital banking tools or are looking for information on a product, service, rate or event, we're always happy to help you.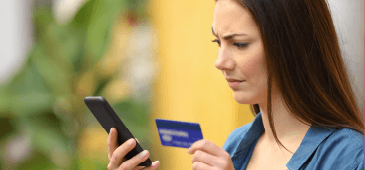 FRAUD AWARENESS
Protecting your personal and banking information is one of our highest priorities. We're vigilant about helping you avoid fraud and scams, arming you with up-to-date information on how to protect your information as well as recognize and report things that don't seem right.
"It is great to deal in your own community and knowing that you are not just a number but that they actually care about your business."
Local Help, When You Need It

When you connect with us on any channel, you'll be greeted by a Synergy expert who works right here in your community. Whether you have questions about daily banking or want to speak with someone about investing, borrowing or financial planning, we're here to help.
Connect with a local Synergy expert online by a secure live chat during regular business hours.
Monday to Friday 8 a.m. to 8 p.m.
Saturday & Sunday 9 a.m. to 5 p.m.
Our Member Contact Centre is staffed by local experts
who are happy to assist you.
Call: 1-306-825-3301 (local) or
1-866-825-3301 (toll-free)
Monday to Friday 8 a.m. to 8 p.m.
Saturday & Sunday 9 a.m. to 5 p.m.
Stat Holidays* 9 a.m. to 3 p.m.
*with the exception of December 25,
Christmas Day and
January 1, New Year's Day

After-hours technical support for digital banking
is also available by calling:
Email us and we'll respond to you within one business day.
For your security, please don't include confidential information like account numbers and passwords in your email.
Visit us

We're always happy to greet you in any of our branches.
We have branches located in Denzil, Kindersley, Lashburn, Lloydminster, Macklin, Maidstone, Marsden, Marshall, Neilburg, Paradise Hill, Saskatoon, and St. Walburg.
Show us where you feel at home!
Hey members! Have you sent us your local snapshots yet? Help us make your new digital house feel like home by sending us your local photos and you could be featured on our new website, just like this photo from Luke Russell.
You may also be interested in: