Be Ready When Life Happens
Picture this: the joy of securing your children's dreams, the comfort of a worry-free retirement, the exhilaration of making those big purchases without hesitation. At Synergy Credit Union, we understand that financial resilience means different things to different people. That's why we're here, ready to be your unwavering financial partner, accompanying you through life's twists and turns as you forge a brighter financial future.
Why Financial Resilience Matters
Financial resilience is your shield against life's uncertainties. It empowers you to confidently face unexpected challenges, safeguard your plans, and embrace opportunities on your own terms, regardless of what the future holds.
Life's unpredictability is a given. But don't worry – at Synergy CU, we believe in celebrating every milestone and tackling challenges head-on. With our expert guidance, you can stride confidently through the journey of financial resilience. We're not just a financial institution; we're your companion, your confidante, and your catalyst for growth.
Your Financial Goals Deserve Recognition
Take part in the Financial Resilience contest at Synergy Credit Union. Book and attend a meeting with our experts online, by phone, or in person, and open the door to both expert insights and exciting contest entries!
*Terms and conditions apply. See contest rules below for details.
What does financial resilience mean to you?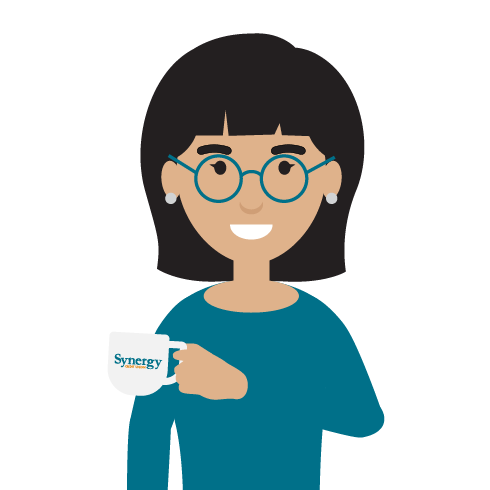 Helena, a graphic designer from Kindersley and a long-time member of Synergy Credit Union, has had a challenging journey as a single mom and freelancer. Recognizing the importance of saving and financial stability, she started building a diverse portfolio early on to protect herself and her son, Cooper. One strategy was opening a Registered Education Savings Plan (RESP) for Cooper's first birthday, contributing $100 monthly and taking advantage of government grants and compound interest. Despite accumulating over $40,000, the funds fell short of covering Cooper's tuition, books, and living expenses for university.
Helena sought financial advice from Synergy and discovered Cooper could access a Synergy Education Loan of up to $10,000 annually. This loan would bridge the financial gap and provide Cooper with the necessary funds to cover the shortfall. Helena was grateful for this flexible lending product but wanted to be sure Cooper learned how to manage the funds responsibly.
Synergy's Money Manager offered the ideal solution for Cooper. It's a comprehensive financial planning tool he can conveniently access from his mobile phone. With his mom's guidance, Cooper started creating a personalized budget to get clarity on the costs of attending university. He also began building an emergency fund, taking crucial steps toward financial resilience during and after his education.
Helena couldn't believe how quickly they had reached this significant milestone. She was proud her son would have the financial resources to tackle his future endeavours. She was also thankful for the support and guidance provided by Synergy over the years. They had been her constant financial partner, empowering her to save for Cooper's future while teaching her about personal finance. Although challenges surely lay ahead, Helena felt confident with Synergy in her corner, knowing they would navigate any financial obstacles that came their way.
Maximize your child's education savings with RESP.
Customize investments to your family's goals for a bright educational future. Consult a Synergy CU expert to start your RESP journey now.
Financial Resilience Contest Details
Speak* with a Synergy Credit Union financial expert between September 12, 2023, and April 30, 2024, and qualify to

win one of three (3) $1000 prizes plus a $5000 travel voucher grand prize

!
*Terms and conditions apply. Read official contest rules below for details.

Contest Period
"Synergy Credit Union's Build Your Financial Resilience" Contest (the "Contest") runs from 12:00:01 am Mountain Time ("MT") on September 12, 2023, to 11:59:59 pm MT on April 30, 2024 (the "Contest Period").
Eligibility
By participating in the Contest, each Member agrees to abide by and be bound by these Official Rules and all decisions of Synergy Credit Union Ltd. (the "Sponsor''), which shall be final and binding, without the right of appeal, in all matters relating to this Contest and the awarding of the prizes, including without limitation eligibility and/or disqualification of Members.
How to Enter
NO PURCHASE IS NECESSARY.
To participate in the Contest, you must be a Synergy Credit Union member in good standing (defined below).
To enter the contest, schedule and attend an appointment with a Synergy Credit Union financial expert online, over the phone, or in person during the contest period. During this appointment, you'll discuss your financial goals, receive expert guidance, and be entered into the contest.
Contest Timelines:
Contest Period 1: September 12 - October 31, 2023
Contest Period 2: November 1 - December 31, 2023
Contest Period 3: January 1 - April 30, 2024
Grand Prize Draw: May 1, 2024
Members can win only one draw during each contest period and will be excluded from future draws within the same period, except for the grand prize draw. Prizes are non-transferable.
Winners will be contacted by a Synergy Credit Union representative within 72 hours of the draw date and will be required to answer this skill testing question, (4x5) + (100-40) via follow up email.
To claim the prize, the winners must:
Be a Member in good standing.
To be "in good standing", the applicable Member and/or Member account may not be in default of any terms or conditions of the membership, account, lending or card holder agreements, and accounts in question must not have been cancelled, closed, or otherwise have had any membership privileges suspended.
Have an existing Synergy Credit Union chequing or savings account to deposit the funds. If you don't have an account, one must be opened, subject to monthly service fees.
Successfully answered the skill testing question.
The following Members and Member accounts are not eligible for any of the contest draws:
Any individual who is or was an officer, director, employee, agent, or representative of Sponsor, between January 1, 2023, and the Contest Close Date, or any person who is a member of the immediate family and resides with such an individual. For the purposes of these Official Rules, "immediate family'' shall mean a parent, grandparent, child, grandchild, sibling, or spouse (whether common law or otherwise).
Any legal entity that is owned wholly or in part by any individual described in paragraph (b) above.
Business accounts, estate accounts, Registered Education Savings Plans, Registered Disability Savings Plans, and all trust accounts (including personal trust accounts, family trust, minor trust, business trust accounts, professional trust accounts (e.g., legal, or real estate agent accounts), etc.)
Any Member who is a legal resident of the Province of Quebec at the time of Entry or as of the Contest Close Date.
Draw Dates
Draw dates will occur on November 1, 2023, January 2, 2024, and May 1, 2024, before 5:00 pm MT. The grand prize draw will occur on May 1, 2024, before 5:00 pm MT.
Contest winner(s) will be contacted within 72 hours of the draw date and must answer the skill testing question. Funds will be deposited into the Member's designated Synergy Credit Union chequing or saving account upon successful skill testing question completion. If contact cannot be established within 20 business days, a redraw will occur.
Consent
Draw winners agree to the following:
Grant permission for Synergy Credit Union to publish the winner's name and/or photograph as it sees fit without remuneration for Synergy's website, digital banking application, social media accounts, print materials, advertising, in branch use or posters.
In giving this consent, I release Synergy Credit Union, their nominees, and designees, including employees and directors, from all liability for any violation of any personal or proprietary right I may have in connection with such sale, reproduction, or use I approve of the foregoing and waive any rights in the premises.
I certify that I am of legal age and, if not, I have obtained the necessary parent or guardian consent and have the legal authority to execute this consent and release. I approve of the foregoing and waive any rights in the premises.
I understand that this consent is in addition to, and not in substitution for, any other consent, express or implied, which I have given Synergy Credit Union to collect, use and disclose my personal information. This consent may be withdrawn by contacting Synergy Credit Union using the information above.
If I withdraw consent, I acknowledge that existing publications will not be withdrawn from circulation.
Personal information held by Synergy Credit Union will be retained and destroyed in accordance with Synergy Credit Union's retention of records policies and privacy legislation.
Money Management Tips to Bolster Your Financial Resilience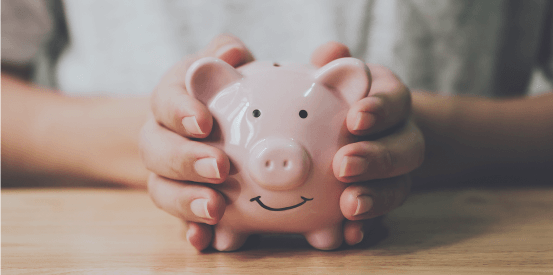 5 money saving tips for students
Even with a budget, taking advantage of any opportunity to reduce costs can go a long way during your time in post-secondary.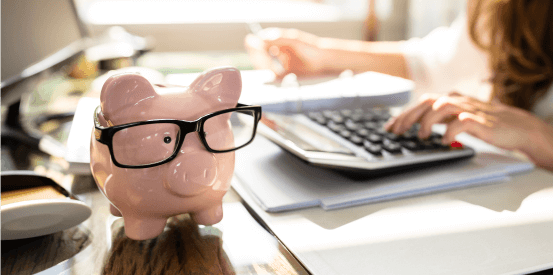 How can you save every paycheque?
Have you heard of the "pay yourself first" concept to build investment wealth?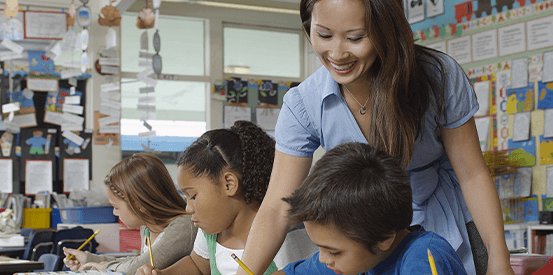 Quick tips to teach your child about money
Here are some tips to help you teach your children how to save, invest and handle money responsibly.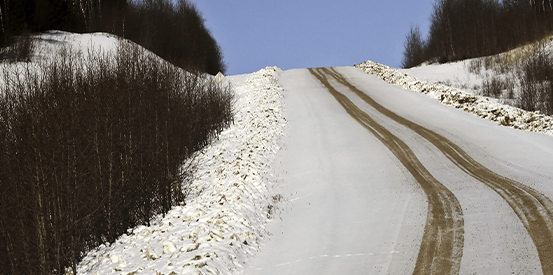 Use this checklist to prepare for the rough patches
Here's a basic guide to help you establish a solid financial safety net that can weather any unexpected downturn.