In a rapidly changing and competitive financial environment with increased regulatory requirements, Synergy's leadership must collectively have the skills and expertise to successfully govern a financial institution with over $2.161 billion in assets under administration. This is accomplished in a transparent, responsible and ethical manner.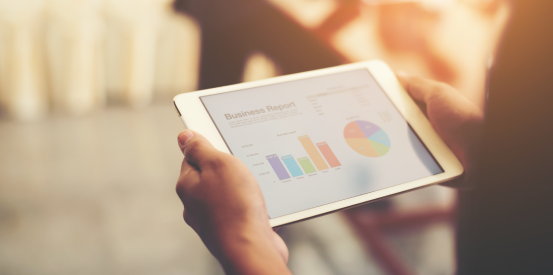 Director Election

Election results were announced at the Annual General Meeting April 13, 2022.
---
Meet our Board of Directors

The Board of Directors is your voice at Synergy. They are chosen through a nomination and voting process; as member-owners, each Synergy member is entitled to a vote. Our Directors look out for the interests of our members who elect them, and represent each of the regions Synergy serves.

To learn more about each Director, click or tap on their image below.
Brent Baier
Board Vice Chair
District 1
C. Neil Carruthers
Board Chair
District 2

Linda Gramlich
District 4
Brent is the founder and Co-CEO of Iron Will Innovations and inventor of the Peregrine Glove, a wearable technology interface. In 2005 he graduated with Distinction from Lakeland College, with a Computer Systems Technology diploma.  He has extensive experience in business and entrepreneurship in the areas of prototyping, patenting, engineering, manufacturing, marketing, fundraising, and management with business travel taking him to the US, China, Europe and the Middle East.  He is now focusing on the virtual reality industry with the new Peregrine VR Glove.
Brent is a lifelong credit union member and in 2012 joined the board of Synergy.  He strongly believes in the member-owned cooperative philosophy and the positive impact credit unions have on their communities.
Brent grew up on a farm near Macklin, Saskatchewan. In 2015 he achieved his goal of winning the World Bunnock Championship, a tournament he has competed in since his youth. He is happily married to his wife Cherene and has three children.
Rick is a lifelong member of the Lloydminster/Synergy Credit Union and has served as a director since 1996. During the past 26 years he has been involved in various committees and has chaired the Audit, Risk and Building committees. He also spent 3 years as a delegate to the Saskatchewan Credit Union Central.
Rick has proudly served the Lloydminster and Hillmond communities, volunteering for numerous and varied functions and fundraiser events. Rick served many years as a First Responder for the RM of Britannia, as well was involved in helping plan and build the new Hillmond arena and serving as a minor hockey volunteer.
Rick has a financial background and over 30 years of sales and management experience. Currently he is a REALTOR® licensed to trade in Commercial, Residential and Rural real estate along with Property Management in the provinces of Alberta and Saskatchewan and is registered with the Real Estate Centre brokerage in Lloydminster.
Melanie was elected to the Board of Directors in 2016 and is a former employee of Synergy Credit Union. Melanie continues her career in finance as a controller with Tryton Tool Services. She has a bachelor's degree in economics from the University of Calgary and earned a Credit Union Fellowship designation while employed at Synergy.  In 2019, Melanie obtained an Accredited Canadian Credit Union Director designation and is committed to broadening her finance and leadership education.
Melanie is passionate about financial literacy and is proud to be a part of an organization that promotes financial well-being for its members.
Melanie believes her education and credit union involvement serve her well in the role of director and is committed to taking an active part in the future of the credit union and the community.
Tom was elected to the Board in 2015 and has served on the Audit, Risk and Building Committees and currently serves on the Audit and Governance Committees. Tom holds a Bachelor of Administration degree (majoring in accounting and finance) as well as a Diploma of Public Administration both from the University of Regina.  In 2019, Tom obtained an Accredited Canadian Credit Union Director designation.
Tom retired from the Catholic School Division, Chief Financial Officer position in 2015, wherein he oversaw finance, facilities, transportation and project managed school capital building projects. Additionally, Tom has served on numerous community committees and organizations in leadership roles, such as chairman of the St. Anthony's Church finance committee and a founding member of Border City Optimist Club.
Tom has been a Lloydminster resident since 1991 and became a Synergy Credit Union member shortly thereafter. Tom strongly believes in the benefits the credit union provides the communities they serve.
Tom is married to Michelle, has a daughter and a son and two grandchildren.
Carolyn grew up in Raymore Saskatchewan. In 2001 Carolyn, her husband and five children moved to Lloydminster. She holds a CMA/CPA designation and is employed with Cenovus Energy, Accounting Department. Previously, she worked 10 years at Servus Credit Union, in various positions including Accounting Department Management. One of her passions is coaching which she has demonstrated as part of a CPA Student mentor program.
Carolyn is community oriented and believes in promoting the great things Lloydminster has to offer, giving back to the community in various ways. Carolyn and her husband Richard, donate both their time and a portion of the proceeds to many worthwhile community organizations via their personal small businesses.
In 2020, Carolyn achieved her Accredited Canadian Credit Union Director status.  She is a longtime credit union member and believes her personal and professional experiences are assets to the Board of Directors.
Elected to the Board in 2012, Neil obtained an Accredited Canadian Credit Union Director Status in 2015. Currently Neil serves as the Chairperson of the Human Resources Committee.
Neil is a strong supporter of Synergy's ProfitShares Program where our members benefit from a well-run business. Neil also believes that members should have choices of how they bank, be it online or in branch or a combination of both.
Neil holds a Degree in Agriculture from the University of Saskatchewan and has spent the last 30 years in the Animal Health Industry. Currently Neil is the Regional Business Manager for Merck. Neil was a founding Director on Zoetis Canada Pension Board as well as a past Leader for the Paradise Hill 4 H club.
When the work week is done, Neil enjoys getting back to his roots and running their farm with wife Gail and two daughters in the Frenchman Butte and Biggar areas.
Faith joined the Synergy Credit Union Board of Directors in 2020 and currently serves on the Audit Committee. Faith has extensive business and board experience, with over 40 years of business experience as the prior co-owner and Secretary-Treasurer of Grubby's Trucking Ltd. as well as over 20 years of board experience as a Trustee for the Northwest School Division.
Faith believes in lifelong learning and is working towards obtaining an Accredited Canadian Credit Union Director Designation to gain an understanding and exposure to the credit union's governing bodies and the impact they have on our communities as well as working with them for the benefit of all stakeholders.
Faith and her spouse are longtime residents of the Neilburg area, having raised their family in the community. They believe community service is a lifelong endeavor and look forward to discovering innovative ways to serve in our ever-changing environment.
Don joined the Synergy Credit Union Board in 1998 and has served as Board Chair since 2016. Don was the founding director for the Northwest Leadership Academy and formerly an educator with the Battle River and Northwest School Divisions. He also served as president of both the Saskatchewan and the Canadian Student Leadership Associations.
Don is committed to life-long-learning having achieved a Bachelor of Education degree from the University of Saskatchewan, an 'Accredited Canadian Credit Union Director' designation as well as a 'Certified Director' designation from the University of Toronto Rotman School of Management. In 2020 Don received the Saskatchewan Credit Union Director Order of Merit Award.
Don believes in building strong communities within the Synergy family. He encourages collaboration, cooperation, and ethical leadership as foundations to serve members wherever they live.  He strives to contribute to meeting the challenges of the ever-changing credit union landscape.
Linda was appointed to the Board of Directors in July 2020 when Macklin Credit Union amalgamated with Synergy.  Linda has extensive financial industry experience both as an employee and board member, working for Border Credit Union (now Servus Credit Union) as a teller and in their accounting department, and as a lender at Scotiabank.  Linda embraces the credit union culture and strives to protect and nurture its cooperative values at the boardroom level. 
Continually since 1992, Linda has served on Macklin Credit Union's Board, as Vice President as well as Chair of the Audit and Risk Committee for several years.  Presently, she serves on Synergy's HR Committee, and is Chairman of the Risk Committee.  Like other members of Synergy's board, she is a lifelong learner.  She is a graduate of the Credit Union Director's Achievement Program, and in March of 2021 Linda became an Accredited Canadian Credit Union Director.  In April of 2021 Linda was honored with the SaskCentral Order of Merit Award. 
Linda is a strong community supporter, including being one of the founding members of, and serving on the World Bunnock Championship Committee for 10 years.  She is also Past President of the Macklin Kinette Club, and past Secretary Treasurer of Macklin Minor Sports and the Arena Board.
While raising her family, Linda also managed the accounting for their small oilfield business in Macklin.  In 2005, she took on a new role, and moved onto a farm north of Macklin.  She and her husband Patrick own and operate a large cattle ranch.
Lorne served on the Kindersley & District Credit Union Board of Directors from 1995 to 2007. From 2007 to 2016, Lorne served as a Kindersley Branch Advisory Council member before joining Synergy Credit Union's Board April 2016. He currently serves on the Human Resources and Risk Committees. Lorne believes in lifelong learning and in November 2020 he obtained an 'Accredited Canadian Credit Union Director' designation.
Lorne is retired after a 36-year career at Saskatchewan Government Insurance claims division, wherein he attained a Chartered Insurance Professional designation. Lorne continually furthers his knowledge with regular Credit Union Board training and maintains his Chartered Insurance Professional designation to stay well informed of both credit union and insurance related developments.
Lorne has experience in both community and public service, having served 10 years as a Kindersley town councilor. Lorne is a proud, lifetime Kinsmen Club member. He also served on a humanitarian mission to Kenya in 2013.
Lorne enjoys biking, camping, golfing, and travelling to new places, but he most enjoys spending time with his family, especially his five grandchildren, as well as volunteering his time to various organizations to make his community a better place.
Dean grew up on a farm near Coleville, Saskatchewan. After graduating high school, he attended the University of Saskatchewan where he earned a Bachelor of Science in Mechanical Engineering.  He then returned to Coleville to take over the family farm. His focus has been on building a sustainable and environmentally responsible business plan that ensures both the long- and short-term viability of the farm.  Dean enjoys attending different conferences over the year to discuss and debate the issues and opportunities facing the farm industry.
Dean was elected as a councillor for the RM of Oakdale in 2019 and has been enjoying the new experiences that municipal government provides. He is currently working on completing the Municipal Leadership Development Program (MLDP) to better serve his community.
Dean has been a lifelong member of the Credit Union system, starting with the original "Fat Cat" account. Dean joined the Synergy Board of Directors in 2014.
"The Synergy experience, building relationships beyond banking" is our mission statement and it's fully lived by our Executive team.
From inspiring excellence in staff, operations and products to engaging on provincial and national levels to ensure innovation is delivered to every member,
our Executive leads with strength and vision.
To learn more about each executive, click or tap on their image below.

As a member of Synergy Credit Union, you're entitled to accurate and complete information concerning the operations, policies, performance and direction. As it does every year, our annual report conforms to best reporting practices and legal requirements of a Canadian credit union. It also tells our story, reflecting on the highlights of a great year and our pride in our continued service to you as our valued member.
You may also be interested in: