In a rapidly changing and competitive financial environment with increased regulatory requirements, Synergy's leadership must collectively have the skills and expertise to successfully govern a financial institution with over $2.2 billion in assets under administration. This is accomplished in a transparent, responsible and ethical manner.
DIRECTOR ELECTION
One of the advantages of being a Synergy Credit Union member is you have a say in how we operate by voting in our Board of Directors election.
We extend our heartiest congratulations to the candidates who have been successfully elected.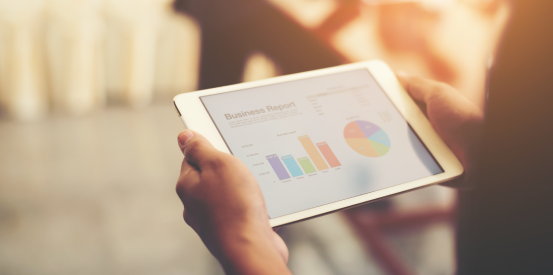 Annual Reports
Take a look through our annual reports detailing our activities, including operations and financial performance, throughout the preceding year(s).
---
Meet our Board of Directors

Did you know that at Synergy Credit Union, our Board of Directors is made up of individuals just like you? That's right! They are elected by our member-owners through a fair and democratic process that gives everyone a voice.
Our Directors are passionate about representing the interests of our members and ensuring that every community we serve is well-represented. They work tirelessly to make sure that Synergy continues to provide the best service possible to our members.
Curious to learn more about the people who make up our Board of Directors? Click or tap on their image below and get to know them a little better!
C. Neil Carruthers
Board Chair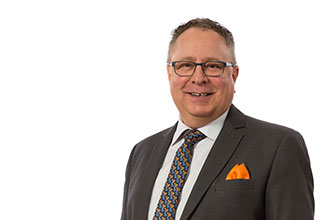 Rick Graff
Faith Graham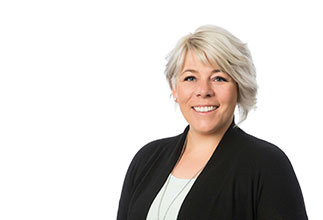 Ashley Lilly
Melanie Mari
Board Vice Chair
Linda McKinnon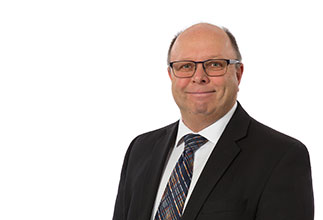 Tom Schinold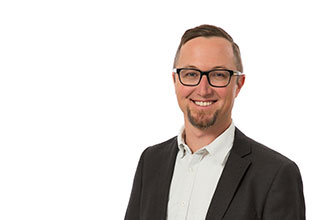 Jay Walker
Don Wheler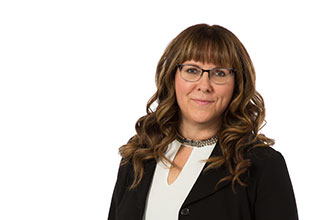 Carolyn Young
Elected to the Board in 2012, Neil obtained an Accredited Canadian Credit Union Director Status in 2015. Currently Neil serves as the Chairperson of the Human Resources Committee.
Neil is a strong supporter of Synergy's ProfitShares Program where our members benefit from a well-run business. Neil also believes that members should have choices of how they bank, be it online or in branch or a combination of both.
Neil holds a Degree in Agriculture from the University of Saskatchewan and has spent the last 30 years in the Animal Health Industry. Currently Neil is the Regional Business Manager for Merck. Neil was a founding Director on Zoetis Canada Pension Board as well as a past Leader for the Paradise Hill 4 H club.
When the work week is done, Neil enjoys getting back to his roots and running their farm with wife Gail and two daughters in the Frenchman Butte and Biggar areas.
Rick is a lifelong member of the Lloydminster/Synergy Credit Union and has served as a director since 1996. During the past 26 years he has been involved in various committees and has chaired the Audit, Risk and Building committees. He also spent 3 years as a delegate to the Saskatchewan Credit Union Central.
Rick has proudly served the Lloydminster and Hillmond communities, volunteering for numerous and varied functions and fundraiser events. Rick served many years as a First Responder for the RM of Britannia, as well was involved in helping plan and build the new Hillmond arena and serving as a minor hockey volunteer.
Rick has a financial background and over 30 years of sales and management experience. Currently he is a REALTOR® licensed to trade in Commercial, Residential and Rural real estate along with Property Management in the provinces of Alberta and Saskatchewan and is registered with the Real Estate Centre brokerage in Lloydminster.
Faith joined the Synergy Credit Union Board of Directors in 2020 and currently serves on the Audit Committee. Faith has extensive business and board experience, with over 40 years of business experience as the prior co-owner and Secretary-Treasurer of Grubby's Trucking Ltd. as well as over 20 years of board experience as a Trustee for the Northwest School Division.
Faith believes in lifelong learning and is working towards obtaining an Accredited Canadian Credit Union Director Designation to gain an understanding and exposure to the credit union's governing bodies and the impact they have on our communities as well as working with them for the benefit of all stakeholders.
Faith and her spouse are longtime residents of the Neilburg area, having raised their family in the community. They believe community service is a lifelong endeavor and look forward to discovering innovative ways to serve in our ever-changing environment.
Ashley is a Senior Payroll Consultant with PayTech. She has over a decade of experience in the human resources field, with eight of those years spent working at Synergy Credit Union.
Ashley is proud to have earned her Fellowship of the Credit Union Institute of Canada (FCUIC) designation, as well as her Business Diploma from Lakeland College. She also had the privilege of serving as the Chair of Staff and Office for the 2020 Saskatchewan Summer Games, an experience that taught her a great deal about leadership and teamwork.
Over the years, Ashley has also volunteered on social committee clubs, and served as an executive member of the Synergy Emerging Leaders group. She is deeply committed to giving back to the community and believes that her experiences in these roles have given her a unique perspective on the needs of Synergy's membership.
Contributing to the growth and development of Synergy Credit Union is Ashley's passion and she believes that she can bring a great deal of value to the membership based on her previous experiences. She is excited about the opportunity to serve and is committed to working hard to make a positive impact for Synergy Credit Union and its members.
Melanie was elected to the Board of Directors in 2016 and is a former employee of Synergy Credit Union. Melanie continues her career in finance as a controller with Tryton Tool Services. She has a bachelor's degree in economics from the University of Calgary and earned a Credit Union Fellowship designation while employed at Synergy.  In 2019, Melanie obtained an Accredited Canadian Credit Union Director designation and is committed to broadening her finance and leadership education.
Melanie is passionate about financial literacy and is proud to be a part of an organization that promotes financial well-being for its members.
Melanie believes her education and credit union involvement serve her well in the role of director and is committed to taking an active part in the future of the credit union and the community.
Linda was appointed to the Board of Directors in July 2020 when Macklin Credit Union amalgamated with Synergy. She has extensive financial industry experience both as an employee and board member, working for Border Credit Union (now Servus Credit Union) as a teller and in their accounting department, and as a lender at Scotiabank. Linda embraces the credit union culture and strives to protect and nurture its cooperative values at the boardroom level. 
Continually since 1992, Linda has served on Macklin Credit Union's Board, as Vice President as well as Chair of the Audit and Risk Committee for several years. Presently, she serves on Synergy's HR Committee, and is Chairman of the Risk Committee. Like other members of Synergy's board, she is a lifelong learner.  She is a graduate of the Credit Union Director's Achievement Program, and in March of 2021 Linda became an Accredited Canadian Credit Union Director. In April of 2021 Linda was honored with the SaskCentral Order of Merit Award. 
Linda is a strong community supporter, including being one of the founding members of, and serving on the World Bunnock Championship Committee for 10 years. She is also Past President of the Macklin Kinette Club, and past Secretary Treasurer of Macklin Minor Sports and the Arena Board.
While raising her family, Linda also managed the accounting for their small oilfield business in Macklin. In 2005, she took on a new role, and moved onto a farm north of Macklin. She and her husband Patrick own and operate a large cattle ranch.
Tom was elected to the Board in 2015 and has served on the Audit, Risk and Building Committees and currently serves on the Audit and Governance Committees. Tom holds a Bachelor of Administration degree (majoring in accounting and finance) as well as a Diploma of Public Administration both from the University of Regina.  In 2019, Tom obtained an Accredited Canadian Credit Union Director designation.
Tom retired from the Catholic School Division, Chief Financial Officer position in 2015, wherein he oversaw finance, facilities, transportation and project managed school capital building projects. Additionally, Tom has served on numerous community committees and organizations in leadership roles, such as chairman of the St. Anthony's Church finance committee and a founding member of Border City Optimist Club.
Tom has been a Lloydminster resident since 1991 and became a Synergy Credit Union member shortly thereafter. Tom strongly believes in the benefits the credit union provides the communities they serve.
Tom is married to Michelle, has a daughter and a son and two grandchildren.
Jay has joined our Board of Directors in 2023.  He was the last chairperson of the New Community Credit Union board in Saskatoon. He joined that board in 2020 serving 3 years prior to merging with Synergy Credit Union and has served on their audit committee for 2 years. Jay received his Chartered Accountant's designation in 2008 after successfully challenging the Uniform Final Examination the previous year. Jay has worked in both public practice and in industry.  He currently operates a successful small accounting firm in Saskatoon while consulting with First Nation economic development entities and serving Peter Ballantyne Group of Companies as their Chief Financial Officer. With his wife, he also operates a residential construction company in and around Saskatoon. 
Jay became a member of New Community Credit Union in 2017 after having dealt with the big banks previous to that, he believes in the values of the credit union and the hard work they do for their members and the community as a whole. 
When not busy with his many ventures, Jay coaches' hockey. Jay has been a part of other non-profit boards through his church affiliation and hockey zone. He believes in serving and is looking forward to serving our members as a board member of Synergy Credit Union.
Jay is married to Krystal and has 3 children – two sons and one daughter. 
Don joined the Synergy Credit Union Board in 1998 and has served as Board Chair since 2016. Don was the founding director for the Northwest Leadership Academy and formerly an educator with the Battle River and Northwest School Divisions. He also served as president of both the Saskatchewan and the Canadian Student Leadership Associations.
Don is committed to life-long-learning having achieved a Bachelor of Education degree from the University of Saskatchewan, an 'Accredited Canadian Credit Union Director' designation as well as a 'Certified Director' designation from the University of Toronto Rotman School of Management. In 2020 Don received the Saskatchewan Credit Union Director Order of Merit Award.
Don believes in building strong communities within the Synergy family. He encourages collaboration, cooperation, and ethical leadership as foundations to serve members wherever they live.  He strives to contribute to meeting the challenges of the ever-changing credit union landscape.
Carolyn grew up in Raymore Saskatchewan. In 2001 Carolyn, her husband and five children moved to Lloydminster. She holds a CMA/CPA designation and is employed with Cenovus Energy, Accounting Department. Previously, she worked 10 years at Servus Credit Union, in various positions including Accounting Department Management. One of her passions is coaching which she has demonstrated as part of a CPA Student mentor program.
Carolyn is community oriented and believes in promoting the great things Lloydminster has to offer, giving back to the community in various ways. Carolyn and her husband Richard, donate both their time and a portion of the proceeds to many worthwhile community organizations via their personal small businesses.
In 2020, Carolyn achieved her Accredited Canadian Credit Union Director status.  She is a longtime credit union member and believes her personal and professional experiences are assets to the Board of Directors.
At Synergy Credit Union, we're all about more than just providing great financial services. We believe in building meaningful relationships with our valued members, and our mission statement embodies this belief: "The Synergy experience, building relationships beyond banking."
Our Executive team is the heart and soul of this mission, leading by example and inspiring excellence in our staff, operations, and products. For instance, they encourage ongoing education and training for our staff to provide the best service possible to our community of members.
We'd love for you to meet these amazing leaders who make Synergy CU the unique and personable experience that it is! Just click or tap on their image below to get to know them better.
As a member of Synergy Credit Union, you deserve to know exactly what's going on behind the scenes. That's why we put together an annual report that's jam-packed with information about our operations, policies, performance, and direction. But don't worry, we didn't skimp on the fun stuff! Our report also highlights all the amazing things we accomplished over the past year, and our continued dedication to providing you with top-notch service.
You may also be interested in: