A financial plan can increase your wealth, but did you know it can also make you happier? People who work with a professional advisor to put a financial plan in place have higher emotional well-being. We can help you achieve this, too. Our trusted, local advisors can tailor a financial plan specific to your needs and goals. It can include everything from how you manage your money today to longer-term goals like investments, insurance, taxes and planning for retirement. We want to empower you as you travel through all of life's financial stages.
Wealth Management
Money flows through every aspect of your life, so learning how to manage it is essential to your success. To help you achieve this success, we offer free access to financial experts who look beyond your numbers and empower you to make decisions that align with what matters to you most. Whether you're a seasoned investor or just getting started on your wealth-building journey, we offer one of the widest range of investment options in the industry and have the people and products to help you grow. They are on site to help you with:
---
Investment planning
Retirement planning
Education planning
Tax planning
Estate planning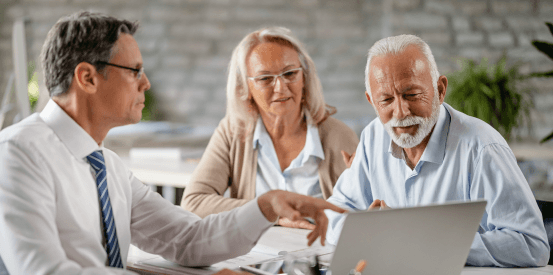 What is wealth management?
The reality is 'wealth management' isn't only for the wealthiest people who have vast fortunes to pour into investing.
Payment Protection
When illness, tragedy or job loss strike, the last thing you want to be concerned with is how you'll pay your mortgage or loan. We can make sure you're covered with a wide range of mortgage and loan insurance products that will protect you and your family from financial loss should difficult times arise.
---
Mortgage Insurance:
Life
Disability
Loss of Employment
Eligible Critical Illness
Term and Quick Loan Insurance:

Life
Disability
Eligible critical illness
Making sure your coverage still fits your life
Just as you go to your dentist regularly, take your car in for maintenance, and rebalance your investment portfolio from time to time, it's important to revisit your insurance coverage on a regular basis to make sure you have the amount and type of coverage that's right for you.
Estate Planning
Your estate is everything you own today - your car, home, savings, investments, life insurance and even your personal possessions. So no matter where you may be on your financial journey, you have an estate that needs protecting. There are four main elements of estate planning:
---
Will
Power of Attorney
Distributing your estate
Planning how you want things handled in the event of the unexpected assures you that your wishes will be carried out with the least amount paid in legal fees and taxes for both you and your heirs
Estate Planning 101
We understand that no one looks forward to planning their estate. We also know how important it is to you and your family that it's done right.
CUMIS® Home Insurance
Your home is often your biggest financial and emotional investment. Protecting your house and personal belongings can make a big difference in helping you bounce back from the unexpected.
---
We work with CUMIS® to offer you flexible and affordable home insurance that shelters you from financial loss due to fire, theft and other types of property damage. It also protects you with personal liability coverage if someone is injured while visiting your home as well as liability for damage you may have accidentally caused to someone else's property.

Contact CUMIS today at 1-800-810-2847 to speak to a Licensed Insurance Representative or get an online quote for a home insurance estimate. (Some conditions apply)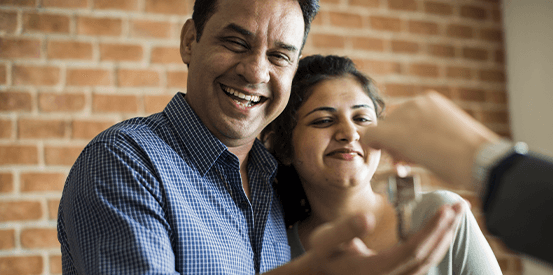 Shopping for home insurance?
Here are 4 insider tips to help you get started.
Whether you're learning how to budget, building your credit rating, borrowing, saving, investing or protecting what matters to you, our local experts are here to set you on a course toward achieving your life goals.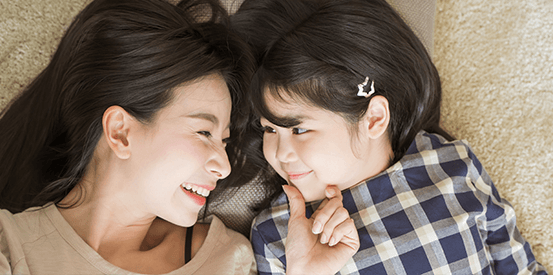 Do you have an estate plan?

A carefully considered and up-to-date estate plan is one of the most thoughtful gifts you can leave for your loved ones. This guide covers things to consider when developing or reviewing your estate plan.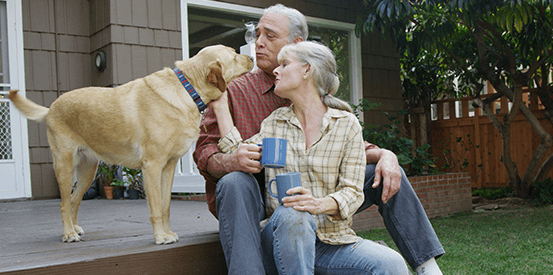 Are you an executor?
Being named an executor is a big responsibility. As you navigate the process, this executor's guide to estate administration may be a helpful resource.
You may also be interested in:
®CUMIS is a trademark of CUMIS Insurance Society, Inc. and is used under licence. Insurance is underwritten by CUMIS General Insurance Company.
®Concentra Trust is a registered trademark owned by Concentra Bank and is used under license.